This summer I have experienced several incredible music festivals, however for some of us Southern Californians, the summer isn't over till you have KAABOOed. KAABOO is the perfect bookmark to end the summer festival season. KAABOO is in its third year and the organizers are not bluffing on their statement regarding the inspiration for KAABOO being that it was designed by music lovers for music lovers.  Festivals are getting more and more luxurious and overwhelming with so many choices of artists to hear and see, the wish is if you could be in more than one place at the same time. Planning the days at KAABOO was a breeze with their app, which allowed the user to have a custom schedule based on preference. This reporter had the dizzying task of trying to see as much as possible given the hours in each day of the three-day experience that includes top live music artists, comedy, gourmet chefs & food, performers and certainly much more…really an experience of a lifetime.
Photo by aLIVE Coverage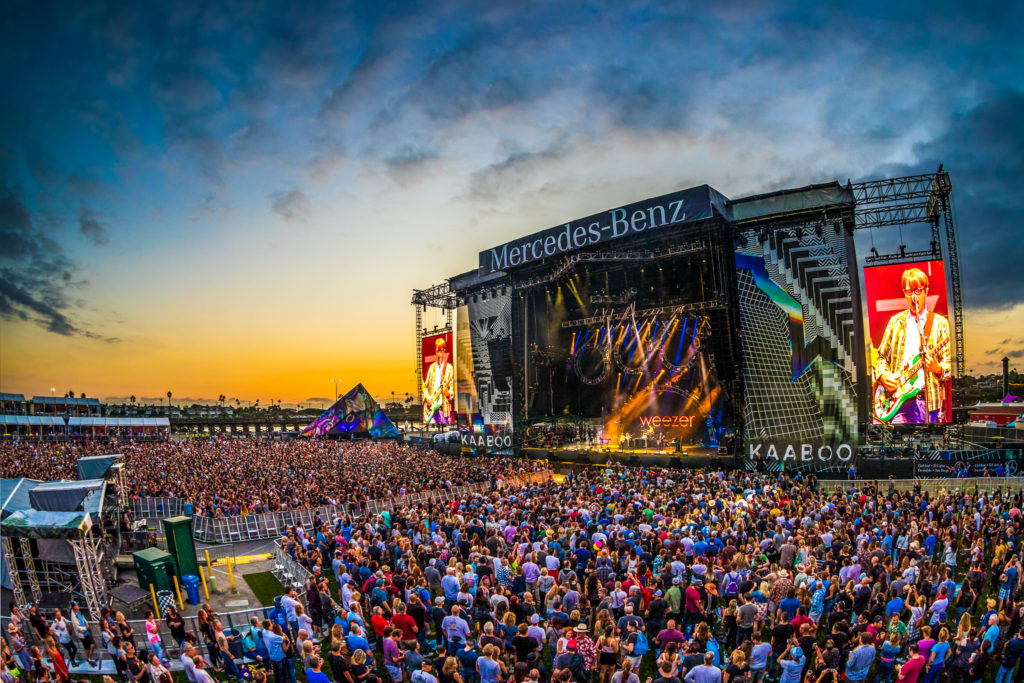 KAABOO is nestled beside the ocean inside the Del Mar fairgrounds in San Diego County. The venue is absolutely huge and is perfectly fit for such a large undertaking as KAABOO. Three days of intense eye and ear candy in all directions; the attendees (the ladies especially showed glam and sophistication), the performers, artists, large murals being done live, so much to see and do, it was a bit overwhelming but in a good way.
Photos by aLIVE Coverage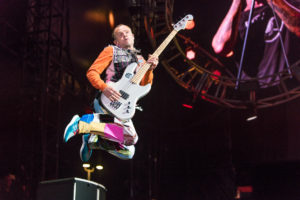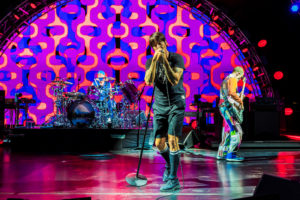 Day one, Friday kicked off hard with roughly 33 acts in total that included comedy stylings of Arsenio Hall, Patton Oswalt, Bryan Callen and Nick Swardson. Music on two large stages that are on each end of the park and two smaller, yet comfortable stages in the center. Friday's artist line up really set the tone for what was to come for the next two days with Red Hot Chili Peppers as the main headliner on the Sunset Cliffs stage competing against David Guetta on the other side of the park at the Grandview stage. Weezer also performed on the Sunset Cliffs stage prior to RHCP. Kesha also came back with her sound and voice and performed her latest single in almost four years called "Praying" which is about "hoping everyone, even someone who hurt you, can heal." There is also a DJ club called Club Elevate that had several DJ's spinning throughout the evening hours.  Along the way there are fun experiences to be had all around, even the sponsors were engaging the attendees with free bandanas and fun giveaways.
Photos by aLIVE Coverage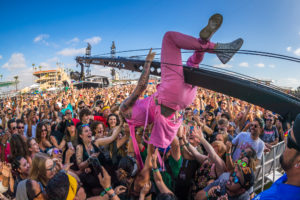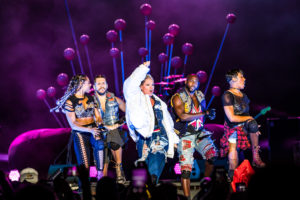 Day two brought the fire with so many acts to choose from, the day started with One Drop performing at one of the two main stages. For those that want to travel back to the 90's, Toad and the wet sprocket knocked out their hits to multiple generations of music fans. Machine Gun Kelly came out on stage wearing all pink and nothing else but his tattoos and killed it for his fans. Garbage came to remind many of us of why we love their music, deep, mysterious and full of emotion. Singer, Shirley Manson was actually quite talkative throughout the performance and encouraging women to follow their dreams and live to the fullest. Songs like #1 Crush and Only happy when it rains were just a few of the songs that drew this writer back into the late 90's mindset. It helped that I had some edibles earlier that helped enhance my focus and vibe.
Photo below by aLIVE Coverage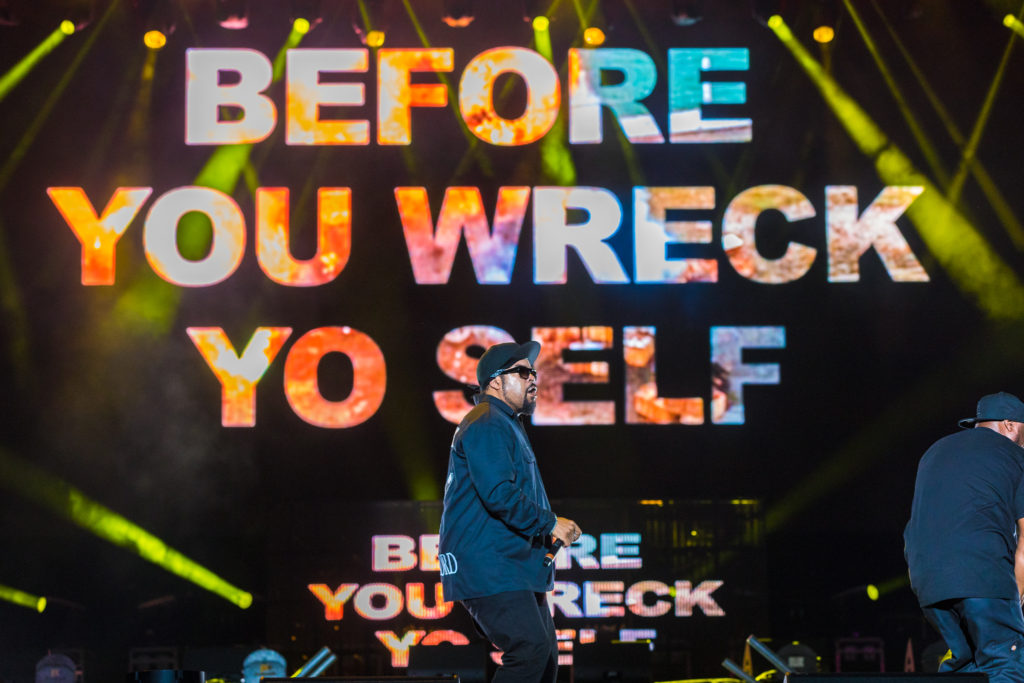 Ice Cube hit the stage with fire and conviction to build the audience into a frenzy of great hip-hop classics like Fuck the police and Check yourself. His performance was strong and full of energy and it was a perfect segway leading into the next artist to come on to the stage, Pink! Yes, I know that last sentence sounds funny being that Ice Cube would open just before Pink on the same stage, but it totally worked! Pink came out and literally got the party started with her hit song, get this party started to kick off her incredible set that included a surprise marriage proposal with a young couple that got the stage to share with thousands of cheers. Pink's selection of music covered all her hits as well as other artists, such as Led Zeppelin with her version of Ramble on and an homage to up and coming artist Bishop Briggs' hit River, which really got me excited to hear. Pink commented that she loves Bishop's sound and music, which seemed to be a common theme among female artists performing throughout the weekend.
Photos below by aLIVE Coverage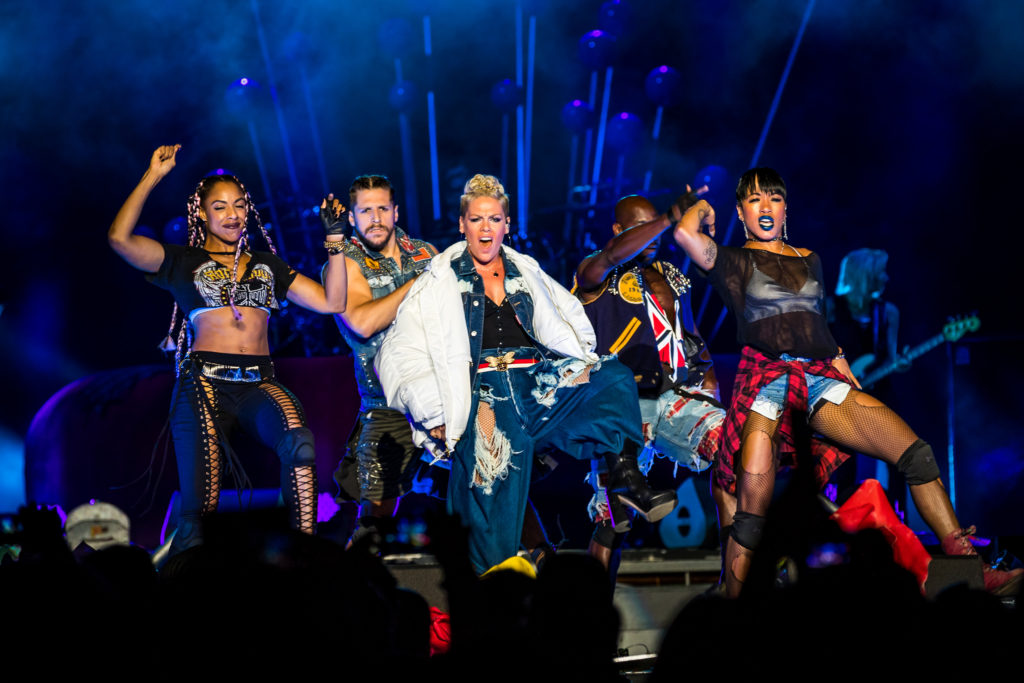 Muse also killed it on the opposite side of the park with their eclectic styles and sounds, but this reporter was entranced by Pink at the same time frame. Like I said, when you KAABOO, you also have difficult decisions as a music junkie on who you want to spend your time seeing and hearing.
Day three of KAABOO held nothing back for us as we trotted down to the main Sunset Cliffs stage to watch Live, Alanis Morissette, and Tom Petty & the Heartbreakers back to back. Live did an amazing set of their hits and also did a tribute to Chris Cornell with their version of Audioslave's I am the Highway and had this fan a bit teary eyed. It was another difficult decision to choose between seeing Jason Derulo or Alanis Morissette, Alanis ultimately won our time and was worth every note. Alanis has only gotten better with age, her vocal range and powerful control is insane. Every song she belted out was record quality and her performance of Uninvited was chilling and gave me goosebumps. Lastly, but definitely not least the evening was complete when Tom Petty & the Heartbreakers took the stage to lead a giant sing along to all their hits. Tom and the boys sounded amazing and have only gotten tighter as a band after 40 years together. I had the pleasure of seeing Tom Petty twice this year, earlier at the beginning of summer at BottleRock in Napa and sadly for the last time at KAABOO. Tom, we're going to miss your smile, your voice, and especially that soul.
Photo below by aLIVE Coverage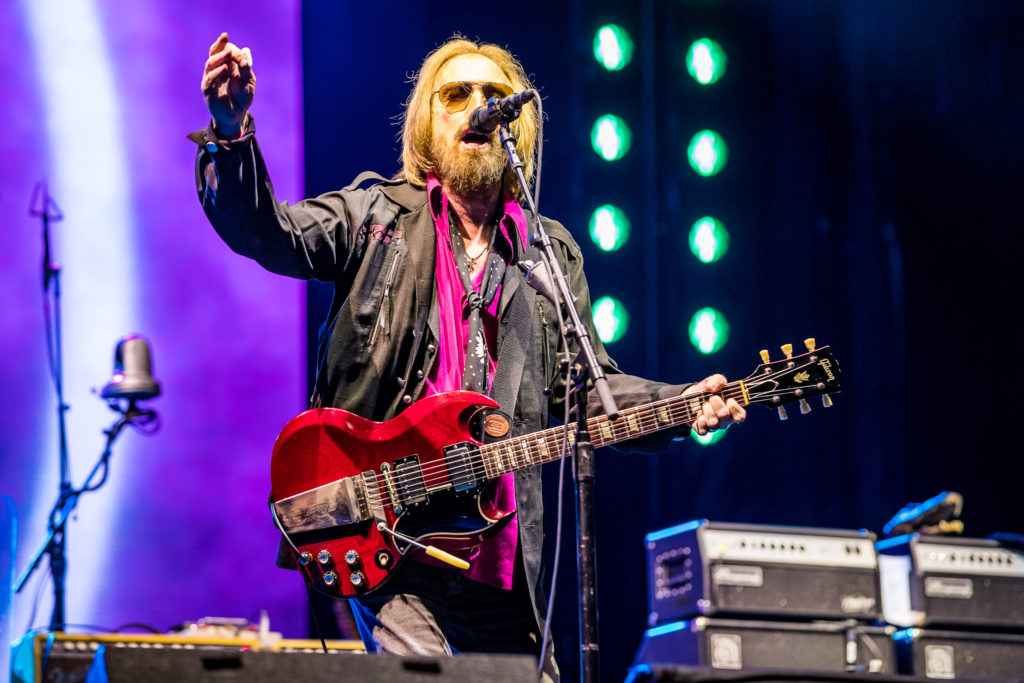 KAABOO is beyond worth the trip and money (no matter what ticket package you buy) to experience a festival unlike any other in the world. Take a KAABOO next year, you'll thank me later.  The full line up for this year's show can be seen here: www.kaaboodelmar.com
Tickets have already gone on sale for next year's KAABOO, and I'm betting even without knowing what the lineup will be, it will be worth every minute. As for myself, I was really impressed with the organization of the operation and how smoothly everything ran. The attendees seemed happy and there was a great amount of fan engagement happening as well that kept the days flying by. Overall, KAABOO has left this music junkie wanting more and excited to see what year four has in store. KAABOO boom mind blown!
Photo by Wildflower